Funding for the Scottish Budget
Funding for the Scottish Budget comes from a number of different sources. As illustrated in the picture below, we categorise these into three groups, Block Grant funding, funding related to devolved taxes and social security, and other funding.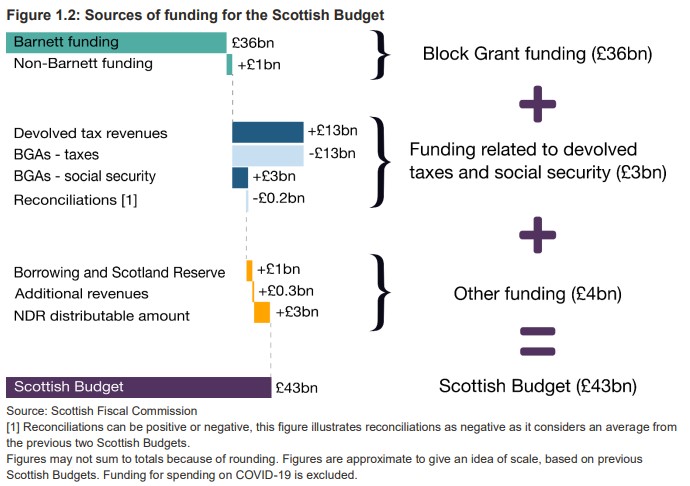 The Scottish Budget is set in advance of each financial year, based on plans and forecasts. Over time, as more information is released these plans and forecasts are updated and funding is adjusted accordingly.