Who we are
The Scottish Fiscal Commission comprises four Commissioners. Commissioners have executive responsibility for core functions, including the judgements reached in its forecasts.
Dame Susan Rice DBE
Chair
Susan Rice DBE, a Chartered Banker, is inter alia Chair of Scottish Water, President of the Scottish Council of Development and Industry, Chair of the Banking Standards Board, senior independent director of J Sainsbury, and a lay member of Court of Edinburgh University. Previously, she was Chief Executive, then Chair, of Lloyds TSB Scotland plc, the first woman to head a UK clearing bank, Managing Director of Lloyds Banking Group, and Director of the Bank of England. Before that, she was senior Vice President at NatWest Bancorp in New York and, earlier, a dean at Yale and Colgate Universities in America and a published medical researcher.
Professor Alasdair Smith
Alasdair Smith joined the University of Sussex as a Professor of Economics in 1981. His academic work focuses on the effects of international trade on competition, growth and the distribution of income and he has written extensively on the effects of the single European market and EU enlargement on competition. He was Vice-Chancellor of the University of Sussex from 1998 to 2007. He was a Deputy Chair of the Competition Commission and then an Inquiry Chair at the Competition and Markets Authority (CMA) from 2012 to 2017. He is now a Senior Adviser to the Payment Systems Regulator. He has also served on other UK public bodies dealing with pay and pensions.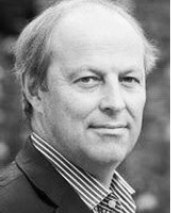 Professor Francis Breedon
Francis Breedon is Professor of Economics and Finance at Queen Mary University of London where his research focuses mainly on financial markets and macro-economic policy. He has broad economic policy and forecasting experience including as a senior economist at the Bank of England. He has been involved in a number of policy reviews and is currently a member of the Fiscal Policy Panel for the States of Jersey.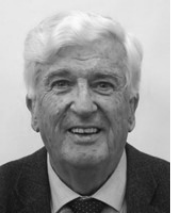 Professor David Ulph CBE FRSE
David Ulph is Professor Emeritus in the School of Economics and Finance at the University of St Andrews having been Professor of Economics there between 2006 and January 2021, and Director of the Scottish Institute for Research in Economics (SIRE) between 2010-2017. His research covers a wide range of issues relating to public policy, including the design and performance of taxes and benefits. From 2001-2006 he was Chief Economist and Director of Analysis at HM Revenue and Customs (initially Inland Revenue) where, amongst other things, he was personally accountable for the forecasts of all UK tax revenues, and the measurement of UK National Income. From 2015 he has been a member of the NHS Pay Review Body. In 2017 he was appointed as a member of the Competition Appeal Tribunal.
Staff
We comprise around 25 staff recruited from the Scottish and UK civil service, academia and the private sector.
Senior Management Team
John Ireland
Chief Executive
John joined the Commission as its chief executive in May 2017. Before he became a civil servant John was Director of the Fraser of Allander Institute at the University of Strathclyde, producing applied economic research for the public sector and economic commentary on Scotland. He has been a member of the ESRC Methods and Infrastructure Committee, Strategic Research Board and Impact Sub-Group. He was a Policy Fellow at the University of Cambridge's Centre for Science and Policy between 2015 and 2017.
Claire Murdoch
Head of Social Security and Public Funding
Claire is responsible for our social security forecasts, the Commission's work on public funding and Scottish Government borrowing. She joined the Commission in 2016 as part of the team establishing the analytical and corporate service functions and until 2020 was also responsible for all the fully devolved tax forecasts. Prior to this she worked as an economist in the Scottish Government. Claire holds a Bachelors in Economics from the University of Cambridge and a Masters in Economics and Politics from Freiburg University in Germany.
David Stone
Head of Economy and Tax
David heads up the team producing forecasts of the economy, income tax and VAT. David has a decade of experience in tax and forecasting, working in government departments across the UK including HMRC, DECC & BIS (now BEIS) and the Scottish Government, before joining the Commission in early 2017. David has a Masters in Economics from the University of Edinburgh with a year spent studying abroad at UC San Diego.
Susie Warden
Head of Strategy, Governance & Corporate Services
Susie leads the corporate team, responsible for everything and anything that isn't forecasting: corporate services, communications, governance and strategy. She has 17 years' experience in the civil service spanning policies as diverse as climate change, children's rights and criminal justice. She led the work to create Food Standards Scotland, supported the establishment of EventScotland and was most recently the Head of Public Bodies Unit in the Scottish Government. Susie has an Economics degree from the University of Cambridge.
David Wilson: March 2017 – July 2018
Previous Commissioners on the Non-Statutory Commission
Professor Charles Nolan: July 2016 – March 2017
Professor Campbell Leith: June 2014 – March 2017
Professor Andrew Hughes Hallet: June 2014 – July 2016